Local school kids name the cranes at Sydney Football Stadium
The Sydney Football Stadium Redevelopment project has run a colour-in competition to involve the local community in the naming of the cranes that will do all the heavy lifting to build the new stadium.
Over 200 entries were received from local school kids and eight lucky winners and runners up attended a ceremony where they received prizes for their stand-out entries.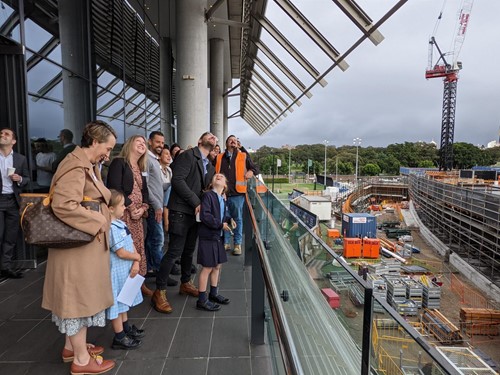 Some of the winning names include Sir-Lift-A-Lot, Full Face Focus, Sydney Safe Crane and Rose. The names capture the imagination of the children who will grow up cheering on their heroes at the new stadium.
See all the winning and runner-up entries below:
There are eight cranes in total on the site. The six tower cranes are 115 metres high and will lift material up to 30 tonnes. The two crawler cranes are up to 98 metres high and are the mega lifters of the project, lifting up to 120 tonnes.