Presenting the NSW Government with oversight of NSW's infrastructure program
The Assurance function at Infrastructure NSW works with NSW Government delivery agencies to ensure the State's infrastructure projects are being effectively developed and delivered on time, on budget and in accordance with the NSW Government's objectives through the implementation of the Infrastructure Investor Assurance Framework (IIAF).
The IIAF applies to capital projects with a value of $10 million and above, being developed, procured or delivered by General Government agencies and Government Businesses.
Built on the foundation of a risk-based approach to capital infrastructure assurance, the four key pillars of the IIAF are periodic Gateway Reviews, regular project reporting to Cabinet, project monitoring and capability building across government. 
The Assurance Framework consists of:
project monitoring
regular project reporting
expert and independent Gateway Reviews and Health Checks
insights sharing and capability building for public sector professionals engaged in the delivery of infrastructure projects.
This risk-based approach to assurance evaluation ensures that the focus is on the most complex projects. The process is confidential to each project, and advice is provided to the NSW Government, as the investor, through regular reporting.
The Assurance Framework enables "red flags" to be raised and an opportunity for interventions ensuring projects are delivered on-time, on-budget, and in accordance with the NSW Government's objectives.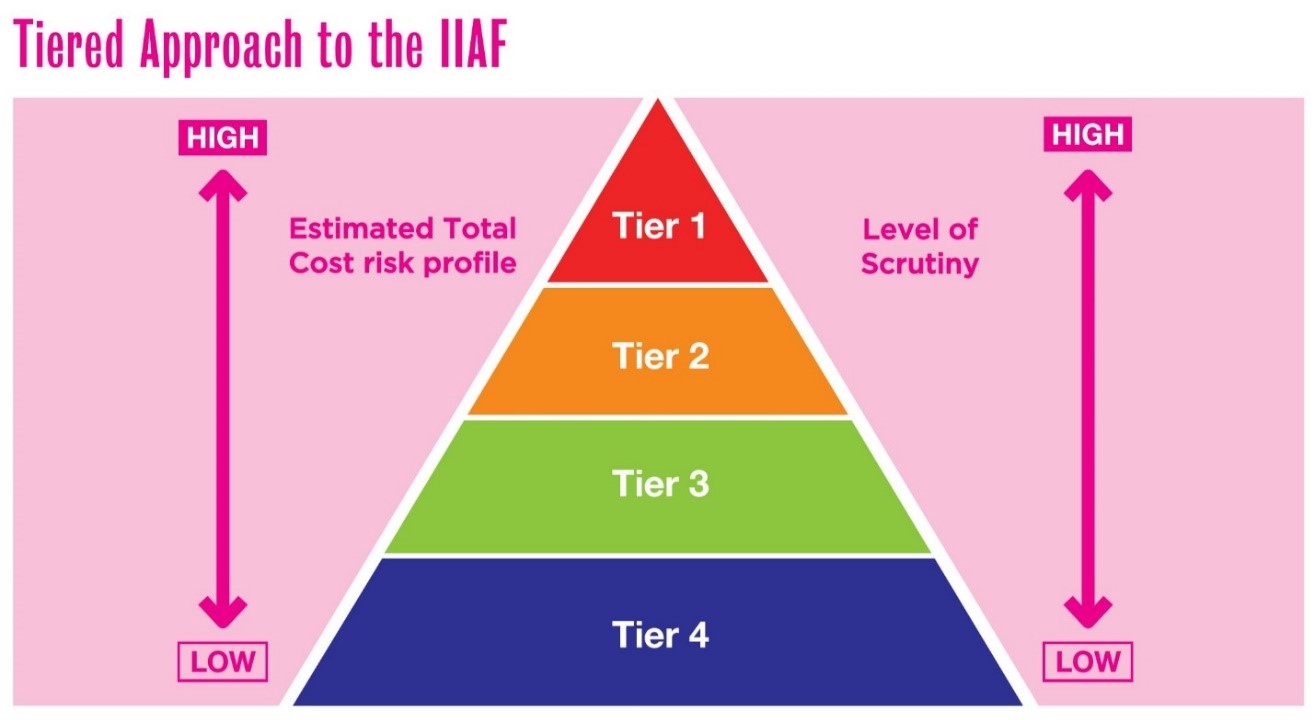 Each year, Infrastructure NSW analyses information collected during the IIAF process and provides the NSW Government with a Trends and Insights Report. 
The IIAF is the applicable Gateway Coordination Framework under the NSW Gateway Policy. The NSW Gateway Policy is administered by NSW Treasury.
Questions or comments?
For more information on project assurance managed by Infrastructure NSW, please contact assurance@infrastructure.nsw.gov.au.